Bed Store on the Sunshine Coast
Are you in search of a reputable bed shop on the Sunshine Coast?
Visit Beds Galore! We provide only the finest quality, locally-made mattresses, bases and bed heads As a family-run business, all the mattresses, bed heads, and beds we provide are made especially for us, ensuring that our personal standards are always met.
Nothing says home like your own bed, and since we spend one-third of our lives asleep, the bed you choose should be considered an investment into your health and lifestyle.
Are you looking for a bed shop on the Sunshine Coast? Browse some of our selection below, or get in touch with us to arrange a private viewing!
Australian made, manufactured completely in Brisbane. Sunshine coast beds galore sell solid, quality ensemble bases. Upholstered in durable 'Profile' linen fabrics. Offering a range of the latest fashion colours to select from. Rolled edges, means no need for a valance. Glide legs for ease of moving. These are the perfect combination for a beds galore mattress.
Complete the look with a matching bed head. The latest bedroom trends show how a bedhead transforms the room for that designer look. Plain, studded, 1200/1500mm high.  We have options on styles. Again these are ordered to suit your personal task and the style you are wanting to achieve.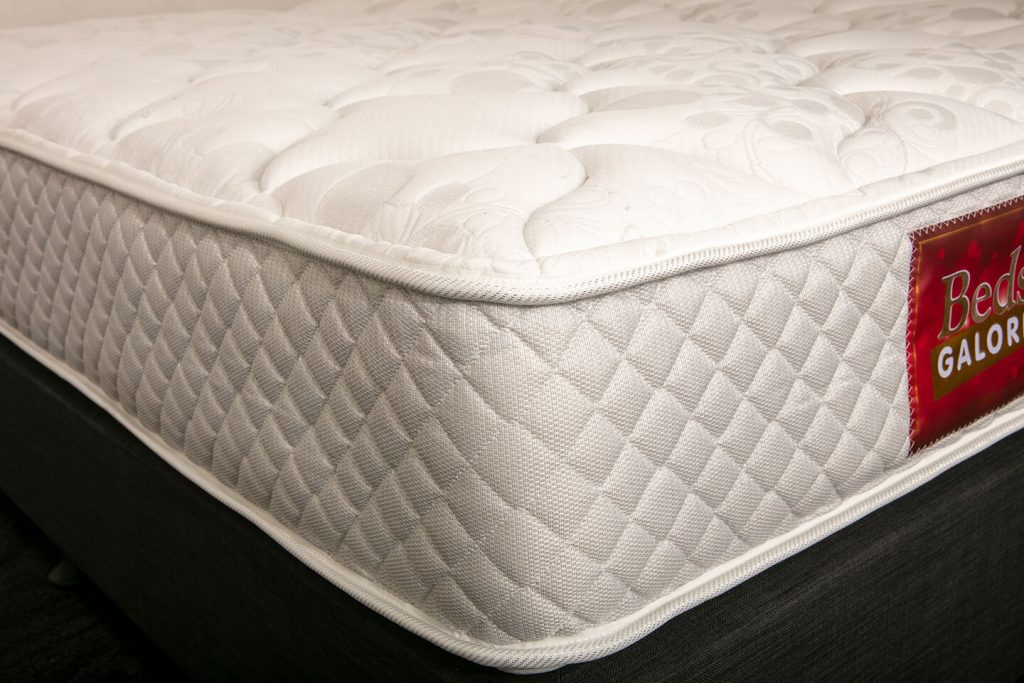 We offer to have your base custom made, fitted with drawers. These are a personal choice on position and amount of drawers you are wanting. Drawers are a popular option at the moment and great use of space for storage.