See Our Variety of Double Bed Bases
Are you searching for a good quality double bed base? We are based locally on the Sunshine Coast and invite our customers to make exclusive bookings to view their new bed before they buy!
Choose from Beds Galore's large variety of high-quality double bed bases, which are entirely Australian-made and manufactured locally, in Brisbane. Sunshine Coast Beds Galore sells solid, superior quality ensemble double bed bases: king bed bases, queen bed bases, double bed bases – we do it all!
Our double bed bases are upholstered in durable 'Profile' linen fabrics, creating a smooth, clean look while ensuring longevity. Our double bed bases are available in a variety of the latest fashionable colours and have rolled edges, meaning no need for a valance. You can also enjoy being able to easily move your bed around when necessary thanks to our fitted glide legs.
Looking for something beyond the average double bed base? No problem!
Through Beds Galore Sunshine Coast, you can have a double bed base completely custom made – and fitted with drawers! Bed base drawers are a popular option as they provide the added convenience of hidden storage space.
The number and style of  drawers can be tailored to suit your needs and required style.
Your bed is a key piece of furniture in your room and can influence how the bedroom is arranged and even furnished. Pair a brand new bed base with a unique and stylish bed head!
Complete your bedroom's new look with unique bed head from Beds Galore. Latest interior design trends show that bed heads are a great way to transform your bedroom and create an entirely new appearance. We have a variety of options, including colour, material and decal variations, at 1,200 and 1,500mm high.
Make your bedroom unique – get your bed head custom designed to suit the style of your new bed base!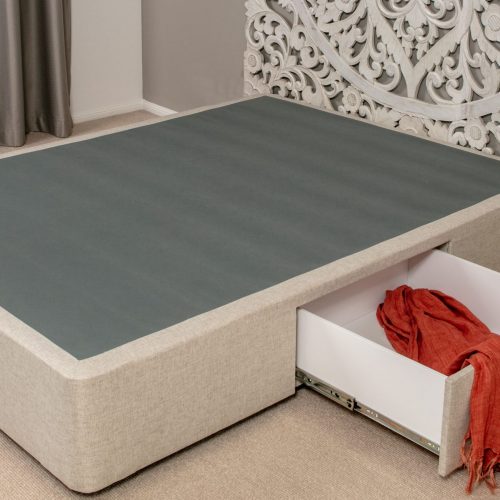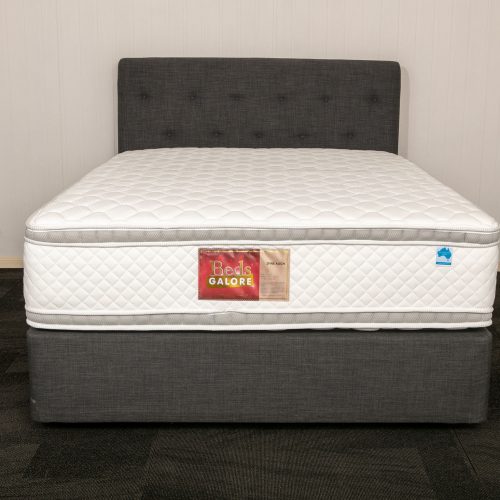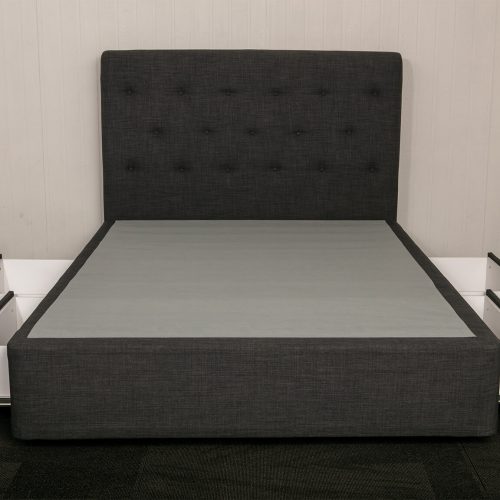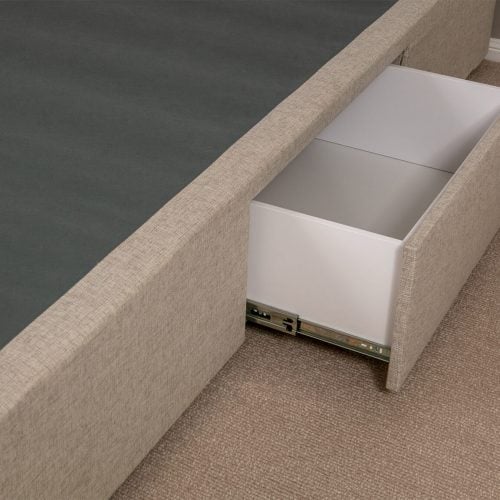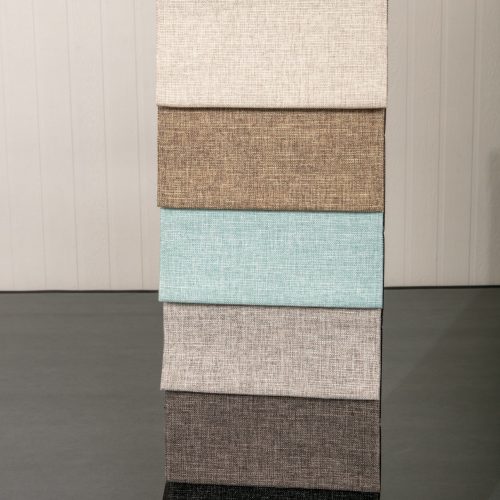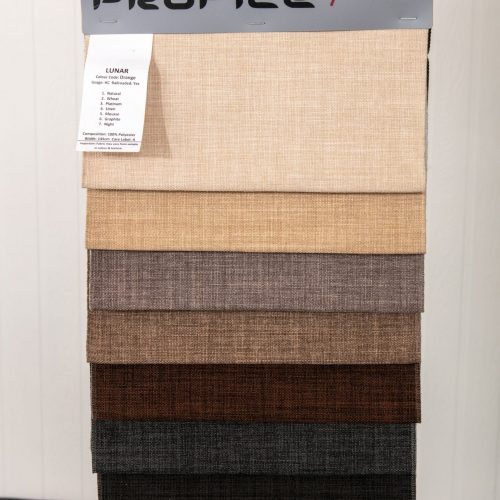 Beds Galore Sunshine Coast is a locally owned and operated business.  Deb & John have been providing a bespoke service right here on the Sunshine Coast for over 9 years.
If a bustling showroom isn't for you, we invite you to try out our beds by booking an exclusive one-on-one appointment to test our beds in the privacy of our peaceful, fully stocked showroom.
We are a local home-based business, with a calm private showroom waiting for you to explore.  As a direct-to-consumer business we can successfully exclude the 'middle-man' enabling us to pass those savings on to you.  Book your private appointment and let's find the perfect bed for your back.
SCBG are a factory-direct, and our vast range of mattresses and bases made exclusively for Beds Galore are manufactured in Brisbane.  Whether its beds for household, resorts or air B&B, we supply quality, value, delivery and good old fashioned service.